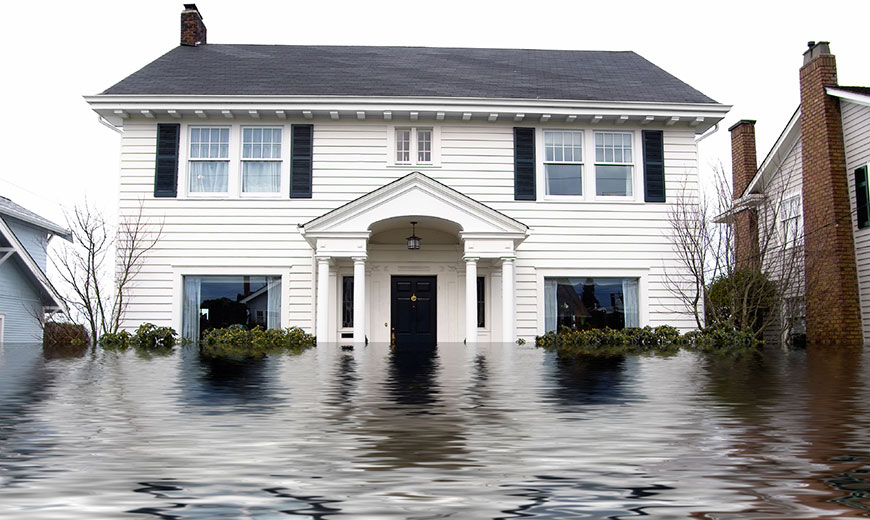 Flood Insurance
Flooding is becoming more common in Tennessee, and many people may not realize regular homeowner's insurance does not cover this type of damage. The Golden Circle Insurance Agency is here to help you make sure you have the correct coverage.
Because floods can be so devastating, there is a federal flood insurance program through FEMA that issues this coverage. You must get it through a certified agency such as Golden Circle Insurance Agency in Tennessee. It is called the National Flood Insurance Program. Communities must also be part of the overall program to qualify. It is also good to know the difference between replacement cost and actual cash value. Your choice there will affect your rates, and how much money you could get back if you suffer a lot of flood damage. Replacement costs are what it would cost to replace the lost item, and cash value is what that item is worth today.
There are a lot of variables and how likely you are to have a flood is a major consideration. If you live high in the mountains of East Tennessee, for instance, you might not need this, but if you live in the middle or western parts, there may be a good reason to have flood insurance. There are flooding zones or areas where flooding is likely. It is a good idea to know where your home is on the scale. Every piece of ground in the nation is rated by flood zone, and that determines your risk for flooding. Things like the age of the building, the number of floors and whether it has a basement are also considerations that affect the price you will pay for flood insurance.
Visit or call the Golden Circle Insurance Agency today to get the coverage you need. We can help you get your Tennessee home covered with flood insurance that will protect you, and we can answer any insurance questions you may have.